Midnight Waters Soy Candle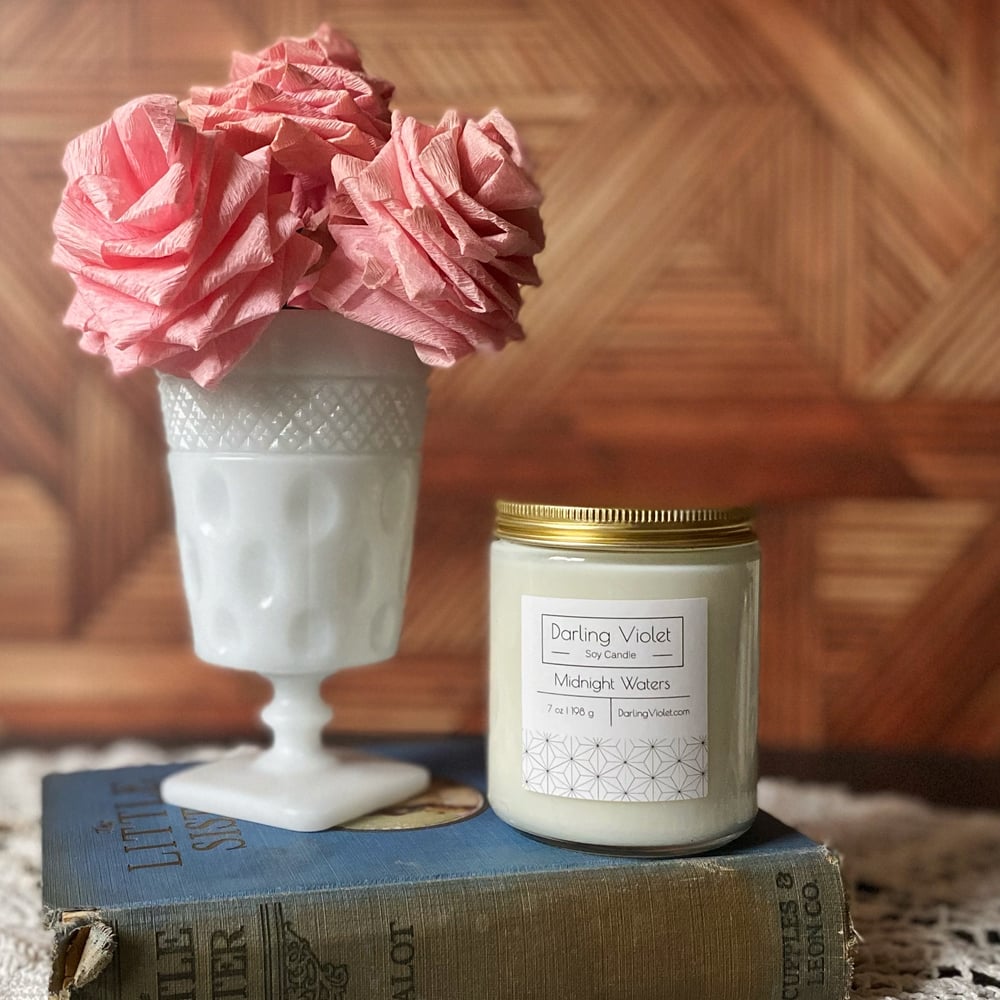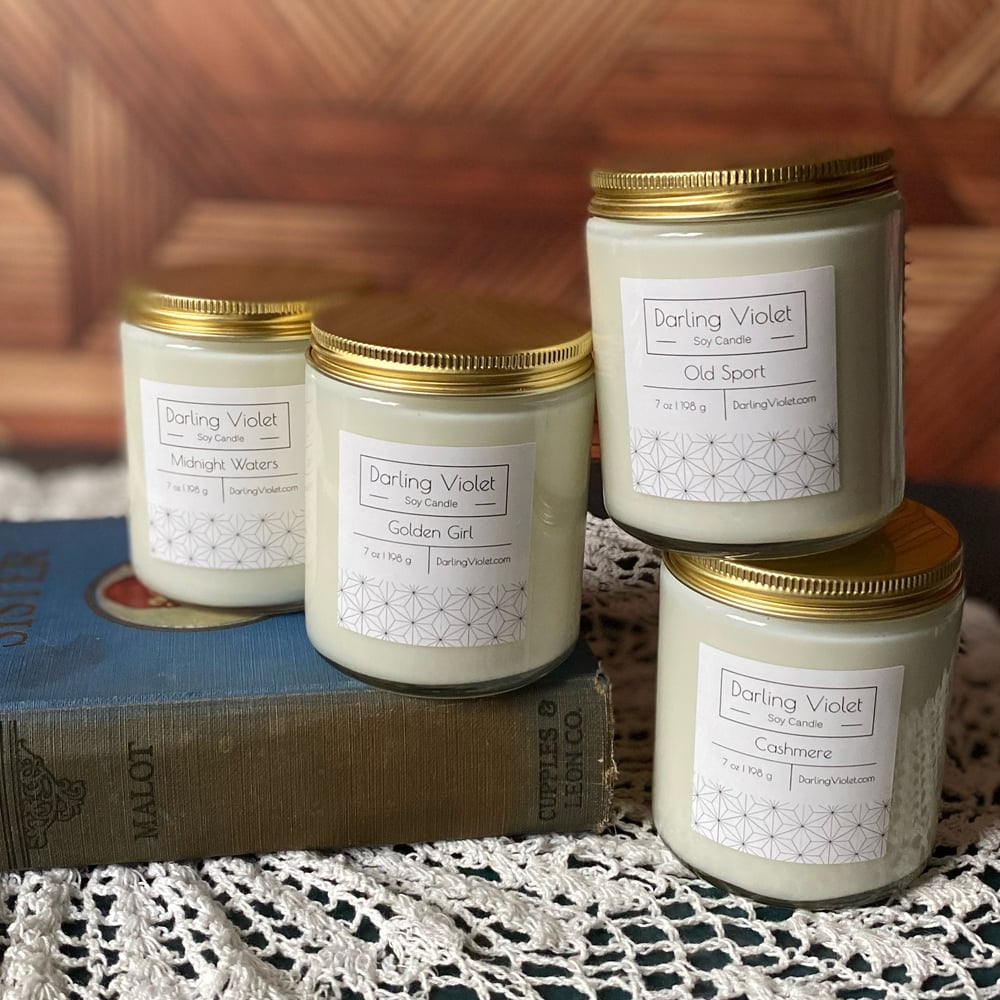 Set of 4, hand poured 7 ounce soy candles. Eco-friendly, clean-burning, cotton wick is lead and zinc free. Includes simple, lightweight gold jar lid.
Midnight Waters:
The notes include bergamot, orange, sparkling cassis, deep sea water, hyacinth, blue lilies, lemon zest, patchouli, and seaweed.
Phthalate free fragrance oil
Candle jar measures 3.5" x 2.88"
Made in Tennessee.
—————————————————-
Soy wax is a "memory wax". It is recommended that you make sure to melt the top completely on first burn. It helps prevent tunneling for the next time you light the candle.
Never leave a burning candle unattended. Extinguish all candles when you leave a room or before going to sleep.
Keep lit candles away from drafts, ceiling fans and any air currents.
Trim the wick to 1/4 inch each time the candle is lit. This helps prevent the flame from getting too large. Keep candles out of the reach of children and pets.
A candle should not be burned for more than 4 hours at a time. Stop use when 1/4 inch of wax remains in vessel.