Fall Collection Soy Candles (Set of 3)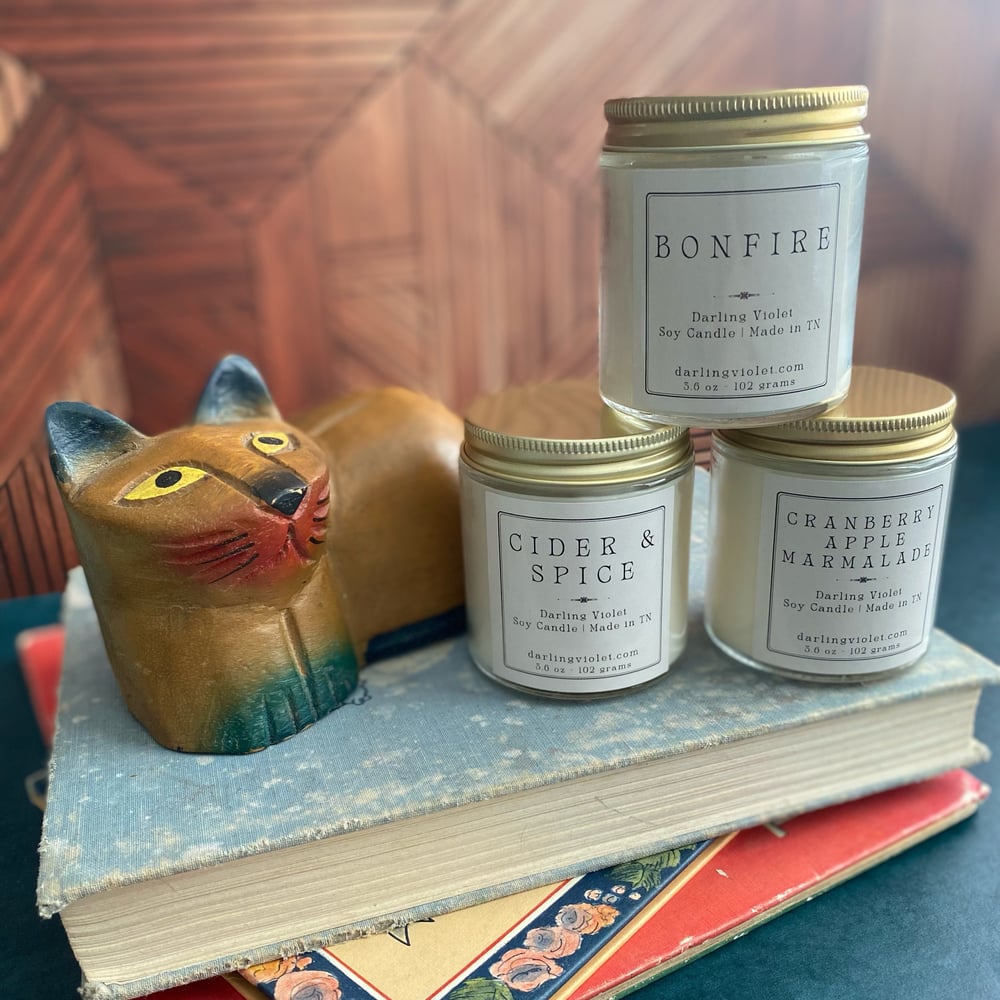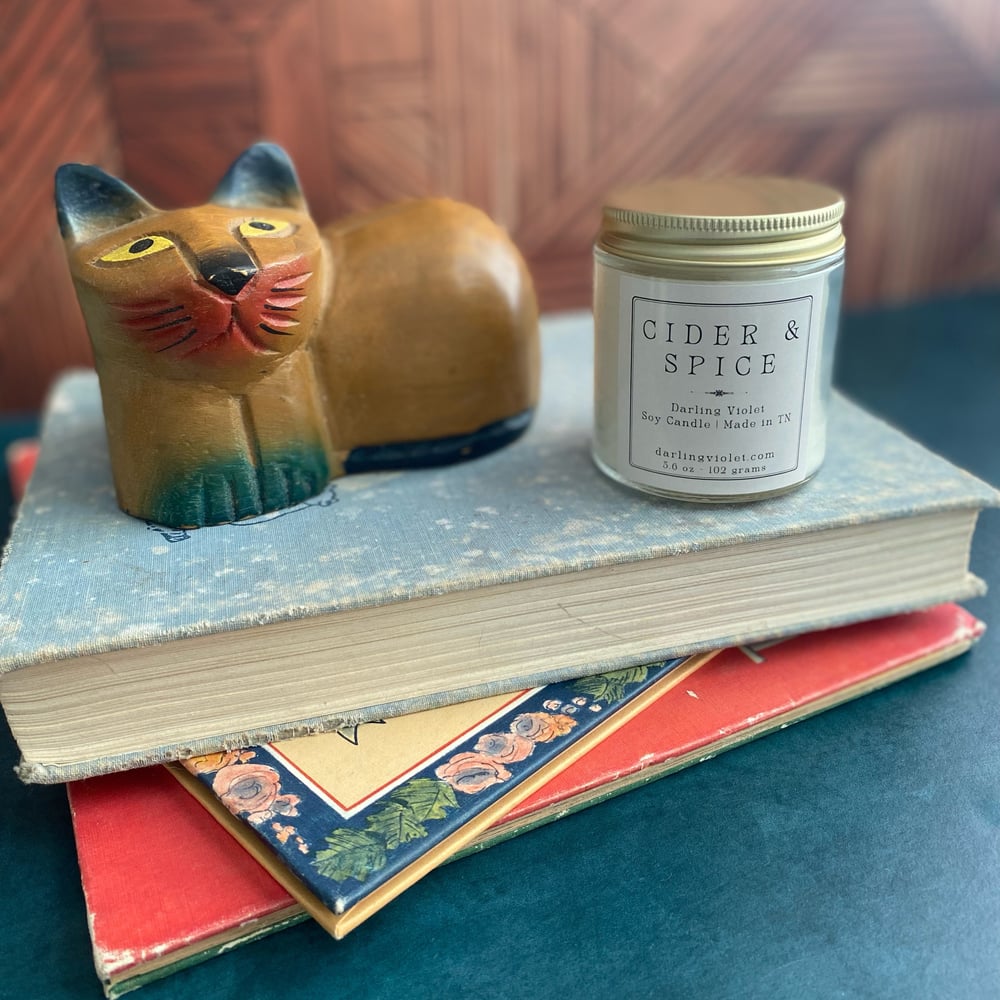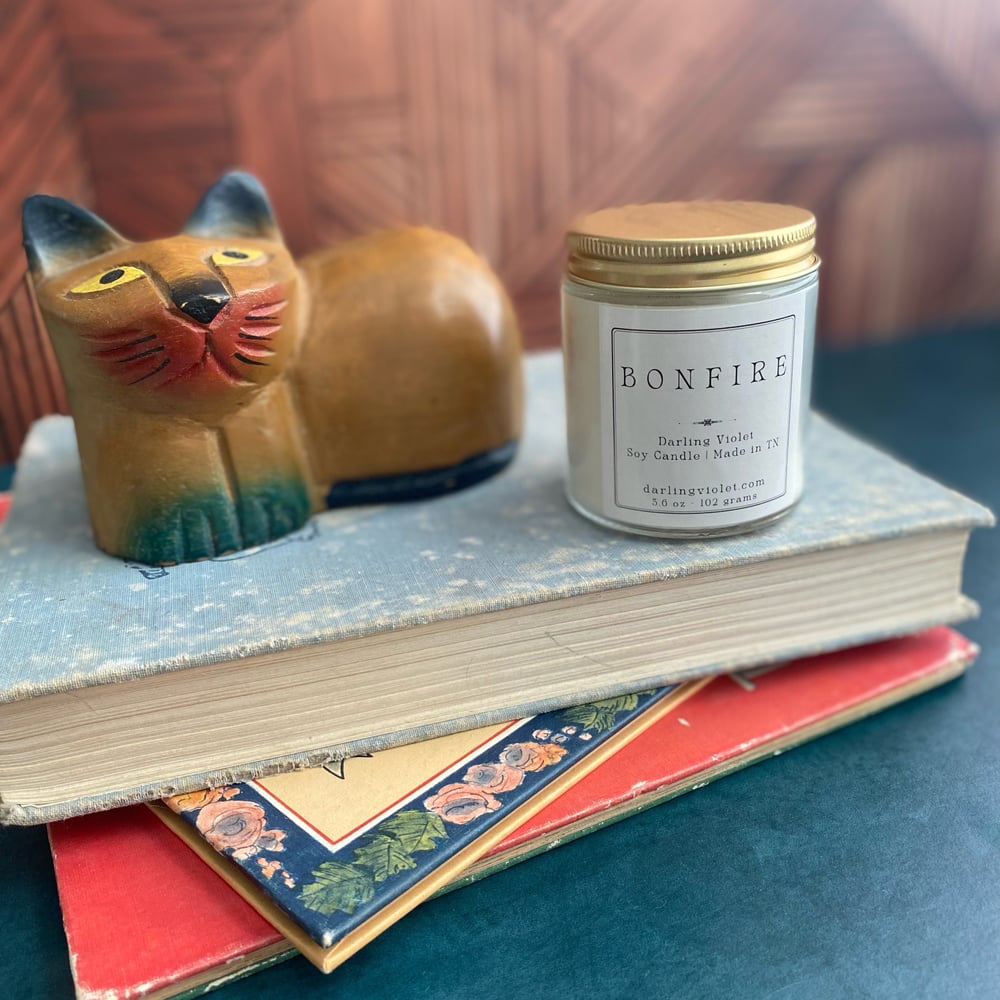 Set of 3, hand poured 3.6 ounce soy candle. Eco-friendly, clean-burning, cotton wick is lead and zinc free. Includes simple, lightweight gold jar lid.
Ignite the essence of a cozy evening with this curated trio of candles. "Bonfire" envelops you in the warmth of crackling flames, while "Cider & Spice" infuses the air with the comforting aroma of mulled apple cider. Paired with the delightful "Cranberry Apple Marmalade," the result is a blended harmony of scents that evoke the spirit of autumn, creating an inviting atmosphere that captivates the senses and lingers delightfully in every corner.
Choose to burn each candle individually to savor their distinct aromas or combine them for a symphony of delightful scents that fill your space with a harmonious blend.
Cider and Spice:
Top: Lemon Peel
Middle: Red Currant, Cranberry, Pomegranate
Base: Apple Cider, Spice
Cranberry Apple Marmalade:
Top: Apple, Orange Peel
Middle: Sugar, Cinnamon, Cranberry
Base: Wood, Clove
Bonfire:
Top: Saffron
Middle: Sandalwood, Incense, Clove
Base: Smoke, Patchouli, Amber
Phthalate free fragrance oil
Candle jar measures 2.16" x 2.7"
Made in Tennessee.
—————————————————-
Soy wax is a "memory wax". It is recommended that you make sure to melt the top completely on first burn. It helps prevent tunneling for the next time you light the candle.
Never leave a burning candle unattended. Extinguish all candles when you leave a room or before going to sleep.
Keep lit candles away from drafts, ceiling fans and any air currents.
Trim the wick to 1/4 inch each time the candle is lit. This helps prevent the flame from getting too large. Keep candles out of the reach of children and pets.
A candle should not be burned for more than 4 hours at a time. Stop use when 1/4 inch of wax remains in vessel.